Welcome
De Kothuize consists of nine lovingly-restored classic Cape Karoo houses in historic Graff-Reinet, Eastern Province. Most are national monuments and have been furnished and equipped in a manner which is harmonious with their historical character.
The De Kothuize units form part of the property portfolio of Graaff-Reinet Historic Properties, which was formed to preserve and restore selected historic houses in Graaff-Reinet, with ongoing activity for over four decades.


Take a moment to view our video introduction to De Kothuize and Graaff-Reinet
---
---


All have modern amenities and the following facilities:
---
---
The majority of the properties are situated in Parsonage Street, Graaff-Reinet's most historic street (stretching from Reinet House at one end to the Drostdy Hotel at the other), which is the core of the oldest part of town.

Another house is situated in Cradock Street, sometimes described as a "one mile and 230 years of history", being full of historic houses, but close to the town's museums and other facilities.

A further house and a garden cottage are situated in Cross Street, adjoining Parsonage Street, in the central historic area of Graaff-Reinet

All credit cards are accepted, inclusive of Diners and Amex

---
---
---
---
---
We arrived in Graaff-Reinet on a Sunday last February without any reservation. Over coffee at Mad Hatters we found out about the Kothuize in the very same street. We moved into nr 6. Initially for three nights, but soon extended our stay to seven. Loved the house, the pool and the fine staff, loved Graaff-Reinet and hope to be back soon for a longer stay.
The Saafs
10 Parsonage Street 2- 10 Feb. These beautifully furnished self - Catering Appartments is more than what is required !!!! Our unit is a 3 Bedroom en-suite , dining room, Lounge, Kitchen with Courtyard and Braai Facilities . The staff and Management are friendly and most informative about the town and adjacent areas.
Chazelle Brink
We enjoyed our stay @ 18 Parsonage Street in August very much. Hopefully we can make this a yearly event. Special thanks to all staff for making our visit special.
Michelle de Jager
This little cottage was just what we wanted. Especially the attention to detail on the little things like wood and charcoal in the braai! The place was spotless and was so cute we loved it!
Alan Russel
We stayed at 166 Cradock street. What an awesome place - beautifully restored large house with everything you need plus, plus, plus. all staff were amazing! They looked after our every need. Certainly the best self-catering accommodation we've stayed in! We definately recommend this awesome accommodation and shall promote this to all our friends and family. We'll definately see you next year. Thanks you for the great service.
Este van Rensburg
A very nice place to stay. In the middle and heart of historic Graaff Reinet. All the staff were very helpful and friendly. A definite stop on your tour of the Eastern Cape.
Innis Cloete
We stayed @ 16 & 18 Parsonage Street from 11-13 May!! Wow!!!!What an absolute gem! Was like home away from away and cant wait to get back!!! It made up for our previous experience in Graaff-Reinet! Rest assured we will be back!!!! Keep up the awesome service and a big thank you management and the fantastic team!
Gaylene Roberts
---
---
---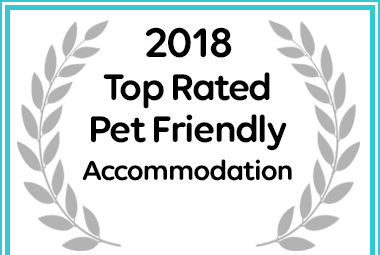 ---

---
---